Boundaries for Balance: The Entrepreneur's Secret Weapon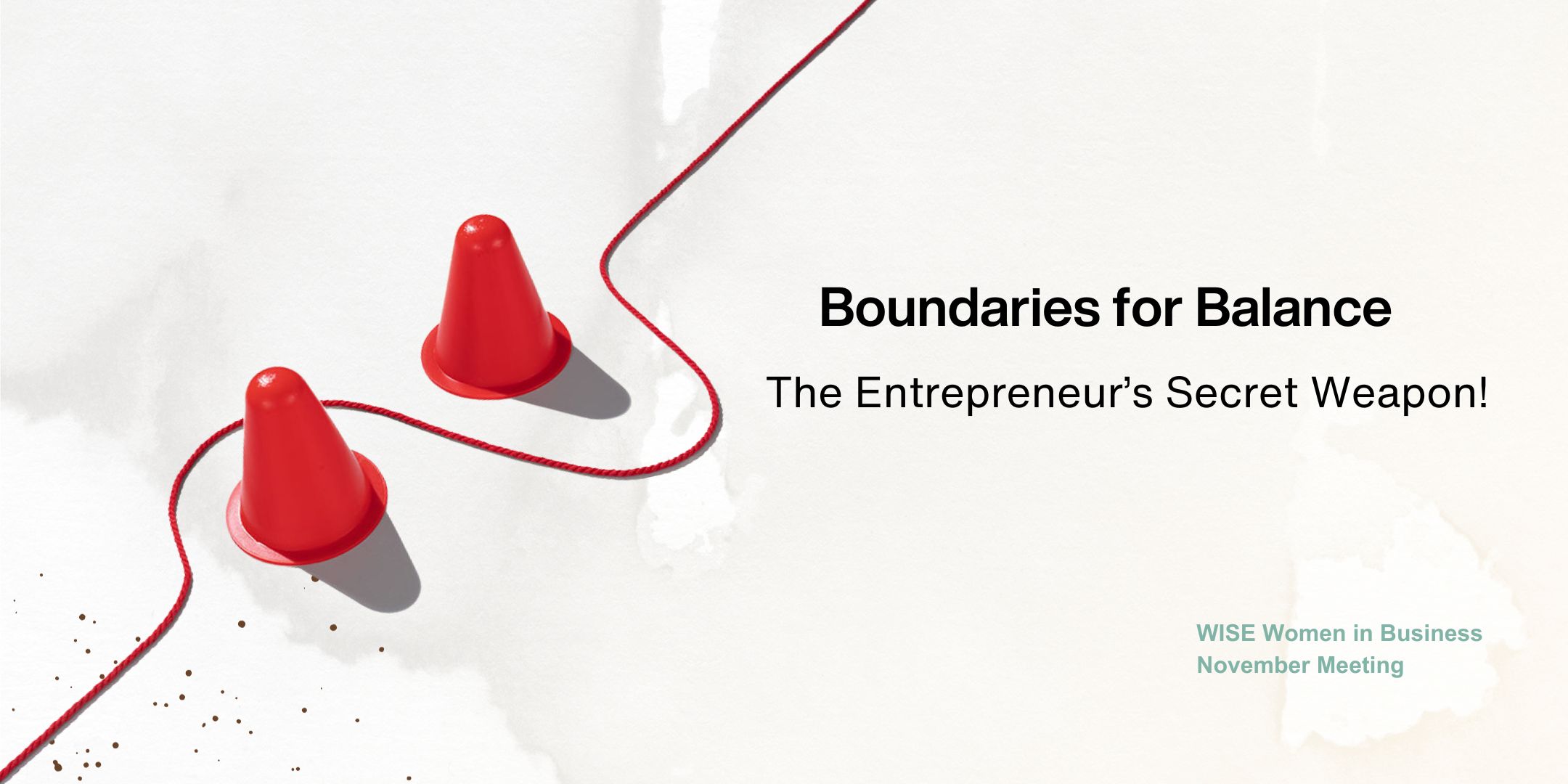 Feeling tired, constantly stretched to the limit and overwhelmed? If this sounds like you superwoman, you're not alone!
Being in business, especially in a smaller city or town, leads to a world of commitment and over committing.
This month, we've got something special in store - we're delving into the realm of setting boundaries. It's like your superpower for getting a handle on your crazy life. Your secret weapon for living a more balanced life and running a more successful business.
We are thrilled to welcome Kirsti Skinstad Luz, Counselling Therapist affiliated with the Centre for Restorative Mental Health, who will be joining us for this session.
Kirsti helps clients navigate a variety of presenting concerns including burnout and poor boundary management.
As a contractor within a private practice, she has also had to navigate her own journey with boundary setting to avoid burnout and hopes that sharing some strategies will help others do the same.
Secure your spot because you won't want to miss this opportunity.
Get ready to pick up tips, game changing insights, and practical tools to take control of your time and achieve a more fulfilling balanced life!
Tickets are $25.00
Lunch is included